Time to stop saying "Sorry for the delayed response"
Date published: August 13th 2018

Most of the time if people take more than a day to respond to an email they will start their reply with "Sorry for the delayed response" and while it's nice, it's also something we need to stop doing.

We shouldn't be tied to our email and made to respond to email quickly, I love this tweet by Jason Fried.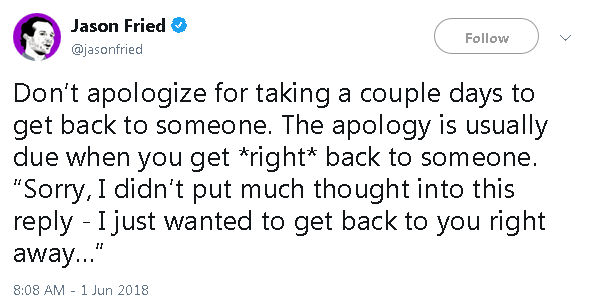 We have lives outside of our email, some people even get notifications on their phone for every email they get. You don't need to.






------

Seize the day. This whole site is under UNLICENSE / CC0 for you to create, learn from, make money from, or anything like that.
Privacy Policy